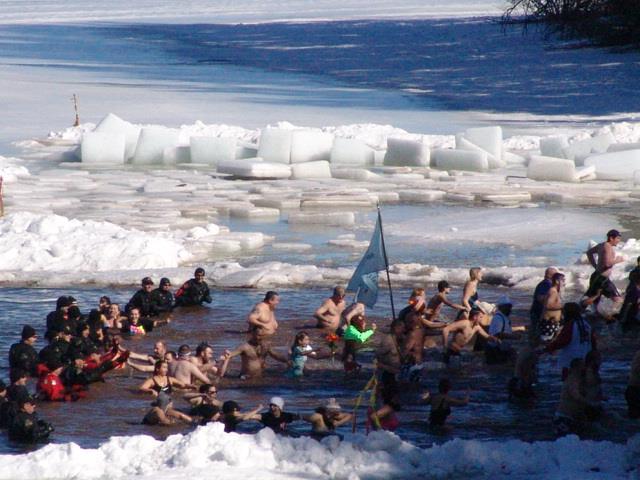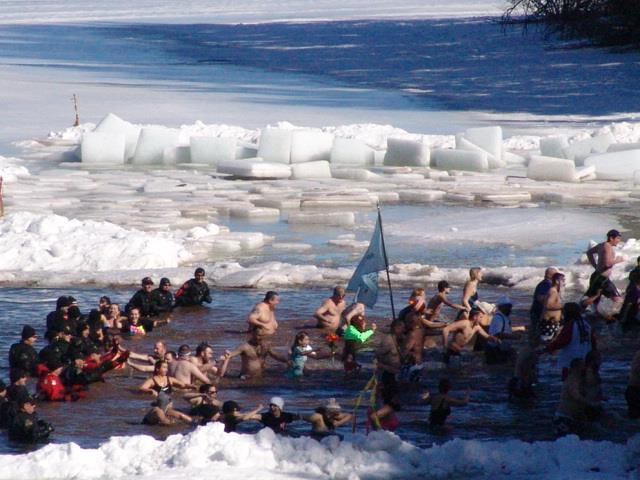 The members of the Fraternal Order of Police Lodge #11, which represents the men and women of the Laurel Police Department, participate in charity events throughout the year.   One event that our members turn out in large numbers to support and partake in is the Deep Creek Dunk.  At the end of each February many of our members make the trek to Deep Creek Lake only to jump into the icy cold water for charity.  Like the Polar Bear Plunge; members, citizens, and businesses pledge monetary donations to each dunker or team.  The proceeds benefit Special Olympics Maryland, which provides athletic training and competition for children and adults with intellectual disabilities.
The past few years the Laurel FOP has been the top law enforcement fundraising team at the Deep Creek Dunk.  The 17h annual Deep Creek Dunk will be held on February 21st 2015 rain, sleet, snow or shine.
Please visit our page again the week after the Deep Creek Dunk for pictures of our officers taking the plunge.